"If primetime TV were high school, Kerry Washington would be the homecoming queen-slash-valedictorian."
Rolling Stone (11/03/13)
True - very true Rolling Stone.  Don't forget prom queen and student body president.
(via
sabiacoruja
)
Dear Rolling Stone,
KW cover please.
Sincerely,
Take My Hard Earned Money
Random Guess:
308 is a flashback where Fitz and Liv first create this imaginary Vermont life story. We'll probably finally get the story on "The Ring".
Let's not forget this is Shondaland.
PROCEED WITH CAUTION and prepare for fuckery. I expect 307 and/or 309 to make us pay for it.
Ex. "The Trail" 106 followed by "Grant for the People" 107
"A Woman Scorned" 220 followed by "White Hats Back On" 222
THE TEAM GETS CLOSER TO THE TRUTH BEHIND OPERATION REMINGTON,

Lisa Kudrow, Paul Adelstein and Jack Coleman Guest Star


"More Cattle, Less Bull" –The team investigates Democratic Congresswoman Josie Marcus, while Olivia and Mellie have a surprising run-in during the White House Correspondents'…
White House Correspondents' Dinner = Liv in a gown. That's all saw when I read this.
(Source: abcmedianet.com)
It's not really a scandal, but Kerry Washington's complexion is completely flawless. The fact of the matter couldn't be more obvious and peeps other than just Olivia Pope fans have realized her ski…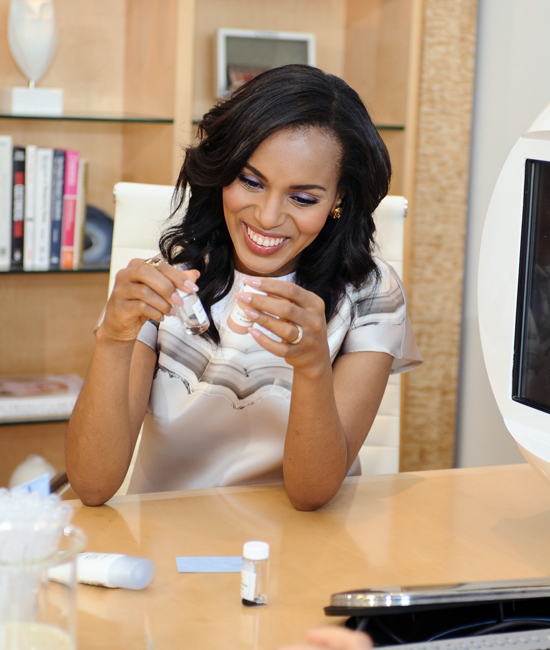 It's happening! Kerry is hosting SNL November 2!